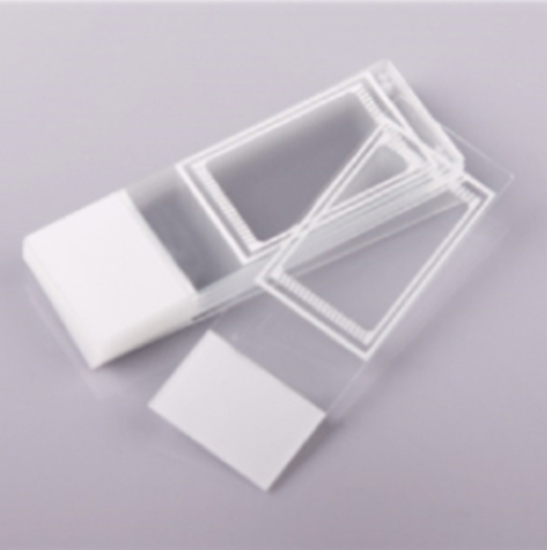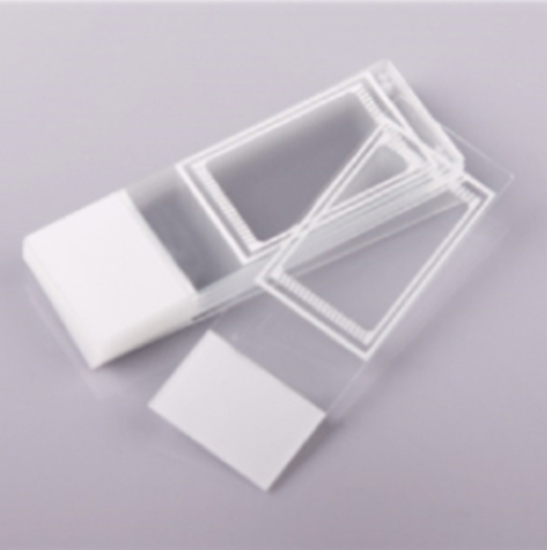 I type Diagnostic Microscope Slides-RM7430I (For IHC with Grid Slide)
Introduction
The slide surface is coated with PTFE to produce a grid with a thickness of 30-80μm. When used, the tissue sections are fixed in the grid, and the antigen repair process of all immune combinations is completed in the grid, which saves a lot of antibodies and reagents.
Ideal for manual IHC and automatic IHC with grid slide (such as Biogenex Xmatra Infinity Automatic Staining System).

Details
Dimension:
25x75mm 1-1.2mm Thick
Additional Coating:
No Coating
Overview
Packaging & Delivery
Packaging Details:Strong Carton with Polyfoam Protection
Lead Time:Within 1-2 Weeks after Receiving Payment
Introduction
Specification
Item No.

Dimension

Edges

Corner

Packaging

Marking surface

Additional coating

RM7430I

25x75mm

1-1.2mm Thick

Ground Edges

45°

50pcs/box

white

No coating
When ordering this model, please indicate the aperture.
Optional
Additional coating: no coating, postive charged coating, hydrophilic adhesion coating.
Customized design and hydrophobic printing color are available.