Customer's Feedbacks on BS-2081 Research Biological Microscope
16 December 2021
BestScope
BS-2081 series research biological microscopes can be used for professional analysis in biological, medical, life science research field for pathological, disease diagnosis, pharmaceutical applications.        
Evaluation:
BestScope BS2081 with Olympus MFT Camera
#1 Post by VishR » Mon Dec 06, 2021 8:46 pm
Recently purchased BestScope BS2081 with DIC, epifluorescent attachment, semi-APO objectives (N-PLFN, 2x, 4x, 10x, 20x, 40x and 100x oil) and super wide-field plan eyepieces (SW10x/25mm). My choice of this scope / vendor was based on excellent review by Farnsy at this forum (viewtopic.php?f=24&t=13375#p107572)
Scope arrived in two large boxes securely packaged. Had great time assembling the scope, overall the scope was of excellent quality both in terms of optical and mechanical build. Will not go over the details, as these are already documented by Farnsy.
My intention was not to use C-mount cameras, but instead adopt mirrorless Olympus micro four thirds (MFT) D-EM5 Mark 2 or EM1-Mark 3 cameras for photomicroscopy. MFT cameras have higher resolution, more flexible user defined controls and live view etc. Immediate challenge was connecting MFT camera to BS2081 trinocular camera port.
On the trinocular head photo port, I used 44 mm microscope dovetail to M42x1 male thread adapter (https://rafcamera.com/adapter-dt44mm-to-m42x1m) to connect M42 mm focusing helicoid (Ebay # 264634686105) without any optical element. Camera itself mounted on the focusing helicoid via MFT camera adapter (Image # 1), and helicoid extension adjusted for para-focality. Olympus capture software used for live imaging, focusing, white balance, composing / exposure etc. (image # 2). See the compressed sample images (photoMic # 1-3), these needed minimal adjustment in Photoshop.
Attachments: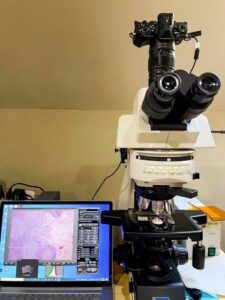 Mic_1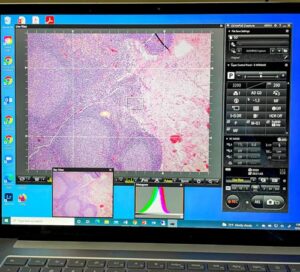 Mic_2-1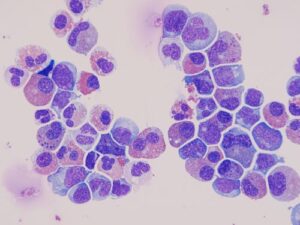 PhotoMic_1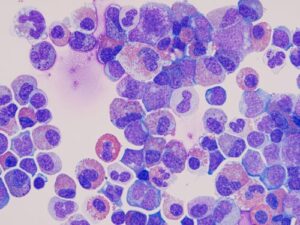 PhotoMic_2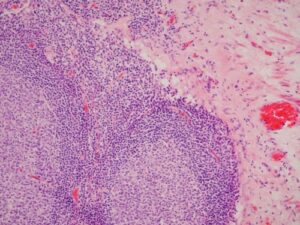 PhotoMic_3
High end Chinese microscope with DIC and Phase
#1 Post by farnsy » Sat Jul 31, 2021 5:44 am
I finally made a video in which I review my BS2081. This is a top-of-the line Chinese microscope. Normally we think of top microscopes only coming from Japan, Europe and a few other spots, with cheap stuff coming from China. However, at a higher price point they have some nice stuff. It's not perfect, nor is the buying process, but I think it deserves some good consideration. That will be more true when the trade war is over (or if you are in a country that doesn't have tariffs on Chinese microscopes).
Other names for this scope (or variations thereof): AccuScope EXC-500, Nexcope E900, EuroMex Delphi Observer, Labomed LB-286, Radical RXLr-5. The latter uses a different manufacturer for its optics.
I would have wanted a long review like this when I was considering buying it. If you are not, you might want to watch it at 1.5x or something.
There is one complaint that I have but forgot to mention in the video: the objectives are not perfectly parfocal. I'd say there is as much as a quarter turn between them. It's a little annoyance, but a persistent one. I kind of want to get some shims to make it perfectly parfocal and save myself some hassle.
More information on BS-2081 Research Biological Microscope:
https://www.bestscope.net/bs-2081-research-biological-microscope/